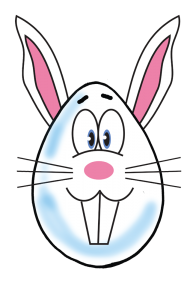 Happy Easter! 2017 is just hopping along. Looking out my window I can see our Redbud tree beginning to bloom. My neighbor has a beautiful  cherry tree and the lettuce is beginning to come up in the garden. It's a wonderful time of hope and renewal!
Then there's the tree in the middle of the yard that was struck by lightning a few years ago.  It managed to survive, but after a big chunk fell out of it, the shape was never quite right. It was also killing much of the grass in our backyard so… a couple of weeks ago we took it down. It was so sad to see it fall. I'll miss the beautiful yellow leaves this fall – although not raking them!
This past week the stump grinder came and left us a big pile of wood chips. It needs a little cleanup now and some ruts will need to be filled. The grass that did exist is now starting to green and we're looking forward to the dirt patches filling in with soft green grass.
Do you find yourself in a similar place whether in work or in your personal life – there's been a tilling, some changes and now there's some rough patches in view?  Maybe things have been slow or difficult and you're waiting for the grass to green and fill in the icky spots. Thank goodness for spring and the hope it brings!
If you're looking for a boost of energy, let me put a few "eggs" in your basket  that might be of interest to you. Some of these are answers to our most common FAQ's. Some are tools you might find useful:
Do you have any clients who keep you hopping – who have lots of changes and updates that affect their retirement plans? Did you know that you can purchase a Couples or Personal edition from us that you can, in turn provide for them that allows them to make small changes to their plans between consultations? That way, when you get together for your quarterly, semi-annual, or annual meetings, they can bring their current file so you start your meeting ahead of the game. Give us a call if you would like more information. 888.333.5095.
Make sure you've updated to the 2017.2F for PC and 2017.3 for MAC. Almost all our"issues" calls are due to a previous version of the software.
Double click! In the new version, when you are entering information into the Investments, Cash Infusions and Special Expenses, you will need to double click.
Would a little extra income be a welcome treat as you go into spring and summer break? Here's how we can help with that – by referring someone to RetirementView Software. Use the following links and we will credit your next renewal as well as giving them a discount on their first purchase. You can use THIS link for referring a Personal or Couples edition user. Refer an another advisor to THIS link.
Have you taken advantage of our  Instant Authority Program? You can increase your visible authority to your clients and prospects by having your practice featured on major news networks: FOX, ABC, CBS, Wall Street Journal and more.  Your name and practice can be picked up on the wire of several major news organizations allowing you to be able to carry those logos on your website. Give us a call at 888.333.5095 if we can help you increase your authority.
Please let us know if there is anything we can do for you this Spring.  Wishing you all a Happy Easter!