January 21, 2014 by Tim Turner | Leave a Comment
Phoenix Biltmore Hotel, Phoenix Arizona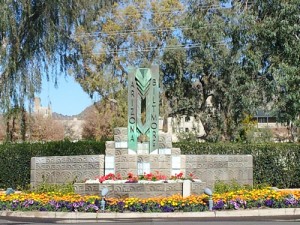 Jan 13-15 I visited the Phoenix Biltmore Hotel for a conference for the NPH Broker/Dealers of SII, INVEST Financial, Investment Centers of America and NPC National Planning Corp. While we were there, they were bringing in a lot of classic cars that were going to be auctioned off that weekend.
We got to see a lot of really cool cars as the photographer was bringing them out of the parking deck one by one to take pictures of each one of them. This white one is a 1966 Porsche 906 Carrera 6 racing car.  Bet you can't guess how much this sweet baby is worth. Try $1.2 million smackers.
I think that the high bid did not meet the minimum and thus it was not sold.  But that high bid was for $1,180,000.
Here is a car you don't see very often, or at least I don't. It's a red Ford GT.  It sold at the auction for a mere $225,500!  Note that we saw the keys on the seat and it was a regular ordinary Ford key fob, just like the one we use for our Ford Expedition.  Nothing fancy… I guess the GT owner's key fob will eventually break just like mine has (if they lock and unlock this baby thousands of times).  On second thought, they will probably let this one sit in a garage most of the time.
Now this green dream boat is one sweet ride! But I must admit I didn't know what it is. I looked at the auction website and found out it was a
1940 Mercury 'Custom' Coupe by Charles Marr and Gerry Huth
It sold for $107,250!
!
This Lemon beauty is no lemon! It's just lemon color, as you can tell.
This sun soaked baby is a 1954 Kaiser-Darrin Roadster and it sold for $126,500 at the auction.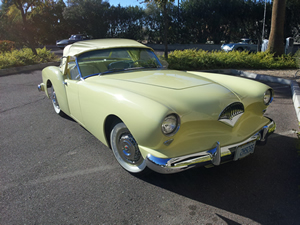 Bill Walton was one of the speakers at the conference. He told great stories about John Wooden and numerous other basketball personalities. He talked about his 36 surgeries including his severe spinal problem that was finally fixed a couple of years ago after much agony. Bill was a great guy and stayed for pictures and autographs afterwards.
Thanks for reading… hope you enjoy these cool pics.
If you want to see the final results from the auction, and browse these sweet babies you can visit the RM Auctions website.  Note all of the car pictures on this Torrid-Tech blog were taken by me personally…
And for those that did not get our RetirementView software at the NPH Conference.  You can check out the special packages that end this week at DoubleYourAUM.com
Thanks for reading and… HAPPY PLANNING!
Regards,
-Tim Turner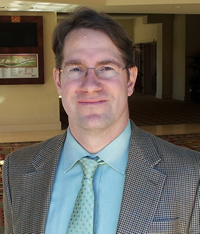 Tags:
Recent Posts
Recent Comments
Tags
Quick Links