July 01, 2014 by Tim Turner | Leave a Comment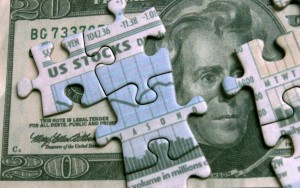 The U.S. Treasury department has issued a rule allowing deferred-income annuities inside retirement plans.  One interesting twist is that the rule excludes the annuity's cash value from the account balance that is used to determine Required Minimum Distributions.  So you could put some of your retirement plan into an annuity, but not take the income yet, and avoid the RMDs.
Unfortunately, big government wants to cap the benefits of this new rule by setting a cap on the amount you can put into the annuity.   You can put up to 25% of your 401(k) or IRA account balance or $125,000 — whichever is less — into a qualifying longevity annuity. That dollar limit will be adjusted for cost-of-living increases.
Read the full Investment News article: Treasury allows longevity annuities in retirement plans
What do you think of this new rule?  Comment below.
Tags:
Recent Posts
Recent Comments
Tags
Quick Links