Easy-to-Learn

Easy- to-Use

Quick

Not Complicated

Real-time

Instantaneous

This Retirement Savings software takes into account income from Social Security, Pensions, Defined Benefits, other cash infusions, and unlimited Investments both tax-deferred and taxable. This retirement planning program is for those saving for retirement as well as those already retired.

RetirementView 2013
(previously called Retirement Savings Planner)




- 18th Anniversary Edition -

Learn more about: Personal/Couples Editions or Professional Edition
Download FREE Demo or View Video Tour!

QUICK. SIMPLE. VISUAL.
For individuals/couples: "Do-it-yourself Retirement Planning."
For advisors: "No more headaches from complicated software."
So easy anyone can understand it. In less than 15 minutes you can punch in basic data and have Retirement Planner generating meaningful and accurate retirement savings projections. Even more important, the easy-to-read charts display in "red" any projected shortfall. It's also comprehensive. Unlimited investments. Unlimited cash infusions and income streams. Unlimited Expenses.

Great for: Individuals, Employees, plan participants, Financial Advisors, Insurance Agents, Brokers, Certified Financial planners, CPAs, Employee Benefits consultants, TPAs, Plan Sponsors, 401(k) Enrollment Meetings, 401k Education, 403b education, IRA savings, Financial Advisers, Registered Representatives, Registered Reps, IARs

Software Specs: This PC Software runs on all versions of Windows® including Windows 98®, Windows ME®, Windows XP® (Home and Professional), Windows 2000®, Windows NT®, Windows Vista® and Windows7®. Runs on Mac® now in native mode!.

Pro Version: is used by financial advisors and insurance agents to educate clients about their retirement picture and to sell LTCi Long Term Care insurance, wealth management services, 401k plans, life insurance, annuities, split annuities, EIA equity indexed annuities, variable annuities, rollovers, reverse mortgages, indexed universal life, and any other product or service that is related to a person's financial retirement picture. Note to B/Ds: Falls under the exception to NASD/FINRA Rule 2210.
---
"Best Indexed Annuity backtesting software available on the market. Without this software you are committing malpractice on a regular basis."

- Timothy J. Turner, JD

MCP Premium Annuity Illustrations
for Insurance Agents

"Indexed Annuity ILLustrations, backtesting, ratings, and monte carlo simulations."

For Financial Institutions, Financial Advisors, Insurance Companies, and Insurance Agents: If you sell or recommend Indexed Annuities, Fixed Annuities, Fixed Indexed Annuities, and EIAs/FIAs, then this software is a "must have". How do you know what annuities to recommend? How do the annuities compare to each other? How would a client's investments have performed if they would have had an Indexed Annuity as part of their investment plan?

Advantages: The only Indexed Annuity Rating Service available. The only annuity backtesting system that can compare up to 15 annuities at one time. The only portfolio analysis program that can model Indexed Annuities and a portfolio of mutual funds in the same simulation.

MCP PREMIUM WEB SITE: This software was acquired in May 2009 and is supported on a separate website. Indexed Annuity Credit Method Ratings are currently FREE so visit the MCP Premium site and sign up right now.
---
WebCalcs® for Advisors
Internet Financial Planning

"We invented web-based financial planning."

For Financial Advisors, Insurance Agents, CPAs: If you want easy-to-use financial planning that requires no training, requires no updating, and requires no prior expertise, then WebCalcs for Advisors is for you.

Advantages: Low Cost. Creates Instantly Perfect PDF reports customized with your contact info and the client's name. Accurate. Maximum browser compatibility (no Java). Attention to Compliance. Up-to-date to Tax Laws. Proven solution already deployed by Fortune 500 companies.
---
"The software is working great. The servicers love it because it's so easy to use!"

- Mary Ann Brown, AXA/The MONY Group

WebCalcs® Internet Financial Planning
for Financial Companies

"We invented web-based financial planning."

For Financial Institutions, Financial Advisors, Benefit Providers, Portals: If your company needs Internet-based financial planning software, then consider our comprehensive and simple to use WebCalcs® software. We brand it to match your website. We host it. We maintain it. You just link to it.

Advantages: Total Visual Customization. Accurate. Maximum browser compatibility (no Java). Attention to Compliance. Up-to-date to Tax Laws. Scaleable to thousands of users. Proven solution already deployed by Fortune 500 companies.

Custom Illustrations: Does your firm need a custom financial planning illustration? Perhaps an annuity rider that you need to do client illustrations for? Maybe it's something related to a product or service that is new for your firm? Call us to discuss what you need. We specialize in creating premium quality systems, fast turnaround, and reasonable pricing.

Available WebCalcs Tools FOR FINANCIAL INSTITUTIONS: We offer web-based financial planning systems that cover a whole range of financial planning topics. Our systems can be simple calculators or complex financial illustrations. Reports can be simple or elaborate. We offer low-cost simple versions, as well as higher cost custom versions. Our WebCalcs® software includes systems for:

Retirement savings and income
Pre-59½ 72t Calculations (avoiding penalty tax)
College savings and 529 plan illustrations
College cost and tuition data
Coverdell education savings
Risk Profile questionnaires and quizes
Model portfolio illustrations
Asset allocation and portfolio optimization
Annuity illustrations and projections for specific products and riders (fixed annuity, indexed annuity, variable annuity, and anything related)
Portfolio management and value tracking
401(k) retirement savings
Cost of waiting to save
Effect of Taxes and Inflation
Estate Tax Estimator
Finding Money for your savings goals
Historical Hypothetical Portfolio Performance
Impact of Inflation
Life Insurance Needs Analysis
IRA Eligibility (all types of IRAs)
IRA Savings and Goal Analysis
IRA Required Minimum Distributions (RMDs)
IRA to Roth Conversion
Long Term Care Insurance
Lumpsum Distributions vs. Rollover Distributions
Model portfolio Creation and Comparisons
Mortgage Amortization
Mutual Fund Expense Calculations
Net Unrealized Appreciation of Employer Stock
Net Worth Estimator
New Value Calculator
Pension/Defined Benefit Income estimates
Portfolio Allocation Rebalancing
Portfolio Return Calculations
Portfolio Optimization
Paycheck Tax Savings
Required Minimum Distribution RMD calculations
Retirement Budget and Expense Planning
Retirement Income Analyzer
Retirement Savings Estimator
Risk Tolerance Profile
Roth Conversion
Roth 401k software and illustrations
Roth v. IRA illustrations
Short Term Savings goals
Social Security benefit estimates
Stretch IRA / Legacy IRA illustrations
Tax Free Yield calculations

Looking for something not listed? Would you like to discuss your needs or a specific project? Please call us so we can learn more about your business and what you want to accomplish. We can then better make a recommendation of whether we might be able to help you reach your business goals. Please call us for a free consultation.

"The software is working great. The servicers love it because it's so easy to use!"
- Mary Ann Brown, AXA/The MONY Group

Barron's
BusinessWeek
Financial Advisor
Financial Planning
FORBES
InvestmentNews.com
Insurance Marketing
Life Insurance Selling
Money
National Underwriter's
Reader's Digest
Retirement Income Journal
Senior Market Advisor
Trusts & Estates
USA Today
Wall Street Journal
"Thanks! I have enjoyed and used your product for a long, long time."
- Pete Wallner
"Everyone who tries it will want to buy and use it."
- Patricia Mull, CPA, PFS
FREE Updates for one year and over-the-top support for any Retirement Savings Planner purchase. Buy Now to get this deal!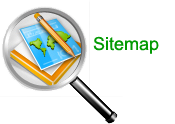 "Love the program. I recommend it to friends frequently."
- Frank Bastien
"I have used this software for many years and I really love it. It has been a great planning tool for me."
-Jeff Paulson
"It's a terrific tool, with two key strengths being (1) the clarity of the graphs and output; and, (2) the ability to plan top-down, bottom-up, or in-between. Very flexible. I did a bit of research on other software and your program is the best value by far."
- Ken Anderson
"I regularly use it and it is still the best I have found."
-Max Cortner
"I just purched the couples edition. I think that it is fantastic. I am 62 and I'm sure you'll be getting several orders from all my friends who I tell how great it is. ... A few months ago I spent over $3000 with a financial planner whose program wasn't HALF as good as yours."
-Joe Kelliher